The Dangers of Easter for Dogs

The Dangers of Easter for Dogs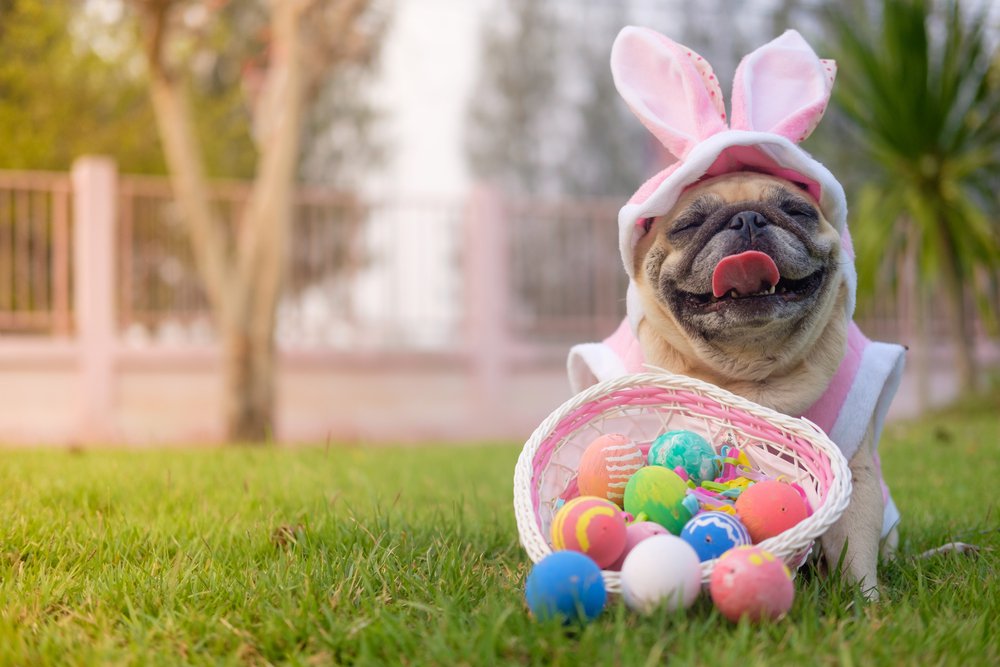 The Easter holiday brings fun and excitement to humans and dogs. Easter decorations fill your home with lovely colors. There are Easter egg hunts, baskets full of goodies and good food that is shared with family, and of course, furry friends. With all this excitement be sure to keep your dogs safe by being aware of the dangers the Easter holiday can bring.
Chocolate and Xylitol
Chocolate is a great treat for humans, but not so great for dogs. Chocolate can be lethal to your dog because it contains theobromine. It can cause increased heart rate, shaking, seizure and death. As with chocolate, any candy (or food) with artificial sweetener, such as Xylitol should also be avoided. Letting your dog consume sugar-free candy and foods (like cookies) with xylitol is like giving them poison. It can cause low blood pressure, liver damage and death. Please help keep your dog safe this Easter by keeping them away from chocolate and xylitol.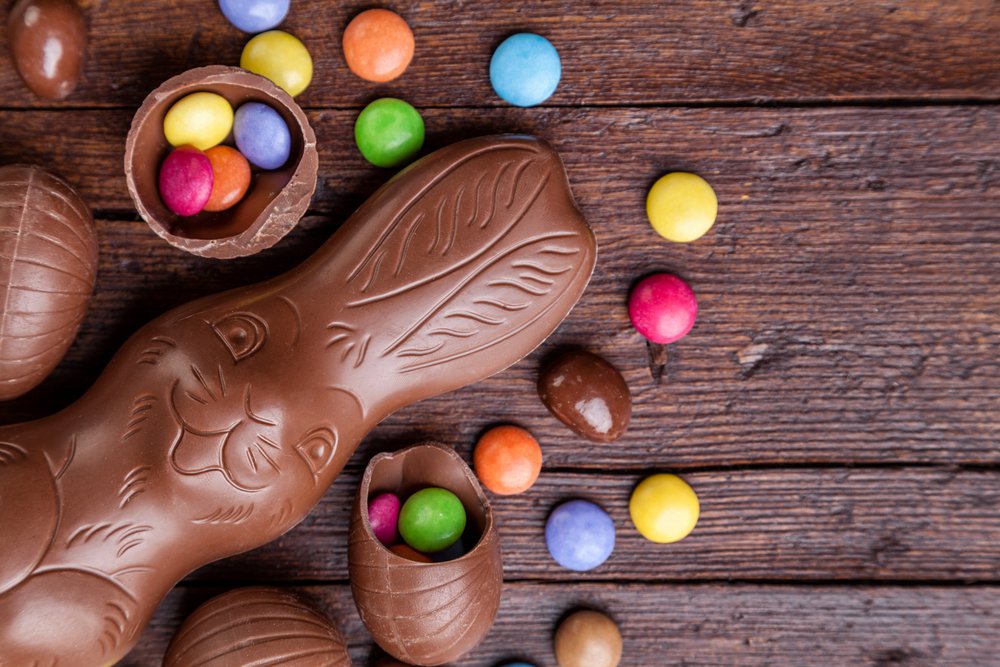 Easter Lilies
Easter lilies, among other flowers such as daffodil, amaryllis and tulips, are often used as decoration or even gifted around the Easter holiday. These flowers are poisonous to dogs, causing vomiting, diarrhea, lethargy, low blood pressure and breathing issues. Keep your dogs safe by putting these decorations or gifts up and away from your dog.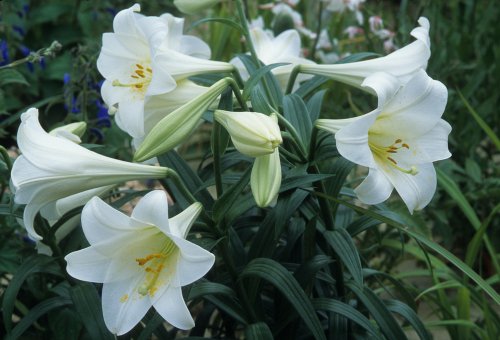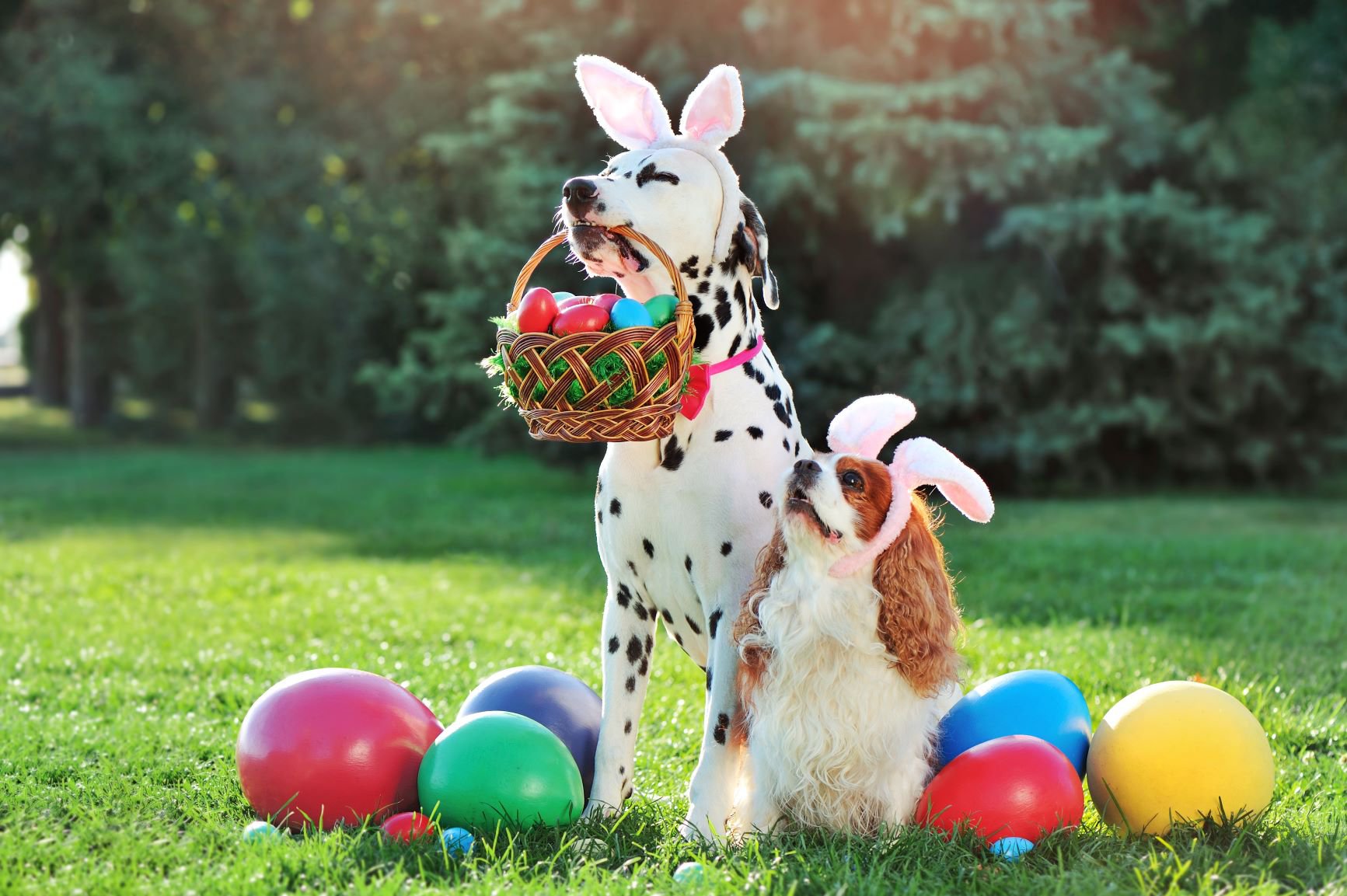 Easter Grass
Easter baskets often have plastic, paper or straw grass that some dogs may find appealing. If swallowed, it can cause digestive obstruction. Signs of digestive obstruction include persistent vomiting, weight loss, weakness and dehydration. If you'd like your dog to be included in getting an easter basket full of goodies please try to steer away from the grass. Instead fill the dog's basket with dog safe and friendly toys and treats. This can also help keep your dog occupied from getting into your kids baskets.
Easter Dinner
Although delicious for humans, Easter dinner can be dangerous to our four legged family members. Foods such as ham, turkey, chicken and lamb contain bones that are not safe for dogs. Other foods like casseroles, side dishes and desserts contain ingredients such as grapes/raisins, onions, nuts, chocolate, etc. that will harm your dog. Giving your dog a dog-safe treat or chew toy instead of something from the table will surely keep them safer.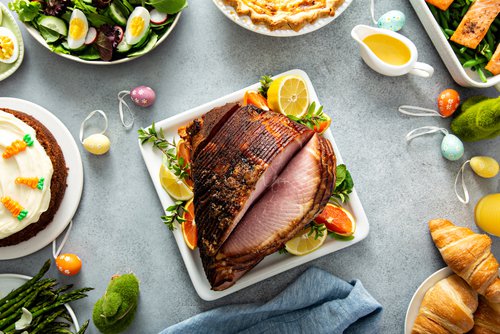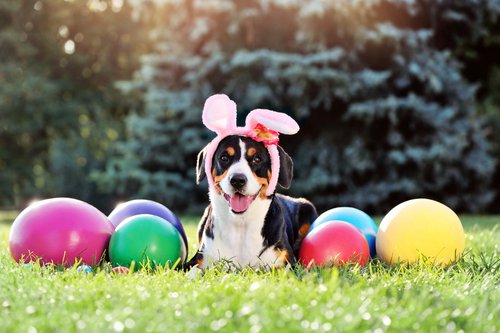 Easter Egg Hunts
Those colorful eggs hidden throughout the yard will surely put a smile on your kids faces. Before you go hiding eggs make sure to count them. Kids may not be able to find all the eggs and your dog may think any leftover eggs are a surprise for them. Easter eggs are often filled with chocolates, candies, and coins. All of which can lead to a veterinarian hospital trip, or worse death. Also, even if you do not use plastic eggs, the hard boiled eggs can cause choking if swallowed whole, or the shells can cause digestive issues. Not to mention, a hard boiled egg left outside for a day or two can really cause stomach upset or even food poisoning!